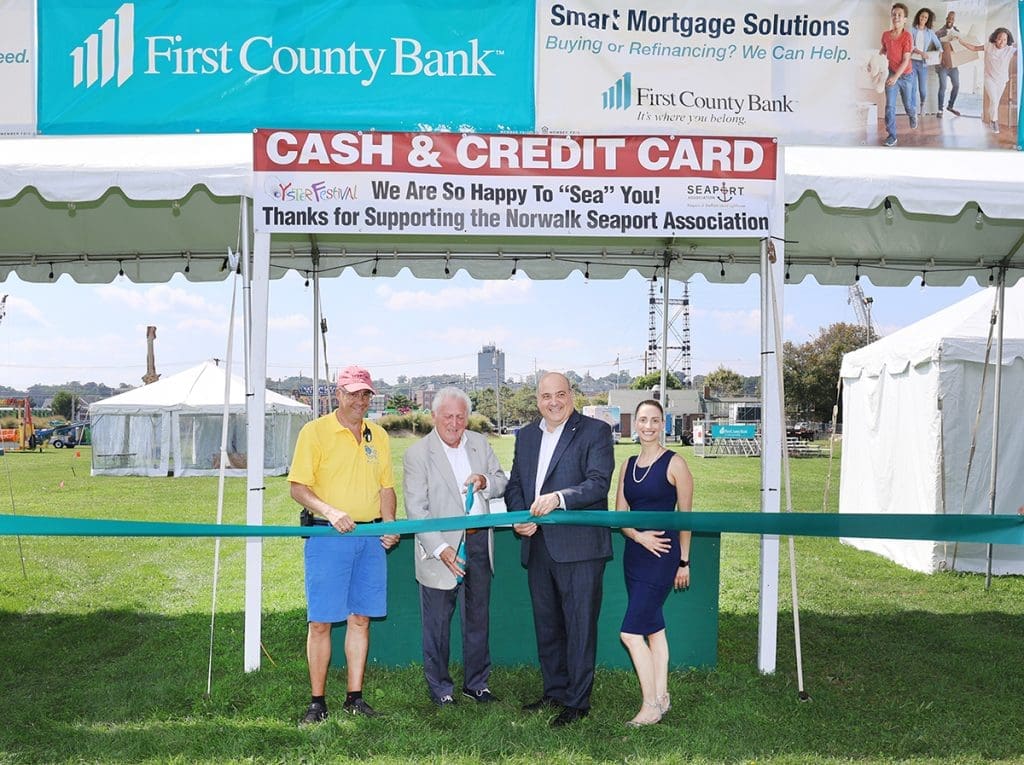 A ceremonial ribbon cutting Thursday celebrated the coming of the Oyster Festival in Veterans Park, located at 42 Seaview Ave.
The festival takes place rain or shine from 6 until 11 p.m. Friday Sept. 8, from 11 a.m. until 11 p.m. Saturday Sept. 9, and from 11 a.m. until 8 p.m. Sunday Sept. 10.
"Motorists should expect delays in lower East Norwalk as well as South Norwalk due to festival traffic," a Norwalk Police news release advised. "Seaview Avenue will be closed from Fort Point Street to East Avenue during the festival operating hours. East Avenue between Seaview Avenue and Van Zant Street will be one-way for northbound traffic only from Friday at 4 p.m. through Sunday at 9 p.m."
Gary LeVox will perform Saturday night.
"We are so excited to bring Gary LeVox, a world-class entertainer to the Norwalk Oyster Festival to help us celebrate our 45th annual Festival. Mr. Levox's award-winning songs and legendary voice promise guests a show with all the hits that people love from Rascal Flatts plus some new stuff that they haven't heard yet, making this performance one they will remember for years," Festival Chairman and Norwalk Seaport Association President Mike Reilly said in a statement.
Along with the music, festival-goers will find two new special attractions:
The WOW Water Circus, featuring a daringly unique high-speed Jet Ski aerial act that is as unique as it is thrilling.
Canines in the Clouds, an enactment of a canine journey "from a shelter to stardom" in which athletic dogs perform unique gravity-defying stunts. The audience can meet and greet the dogs after the show.
Tickets are on sale at seaport.org, and will also be available at the festival gate.  Discounted ride wristbands will be offered on Saturday and Sunday — and on Sunday, children under 12 will be admitted for free.
Updated, 1:54 pm.: More information.