Mission statement
NancyOnNorwalk informs and engages Norwalkers with watchdog journalism and a digital town square.
Staff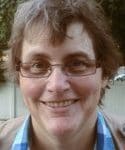 Nancy Guenther Chapman
Nancy Guenther Chapman is a professional reporter and NancyOnNorwalk is her full-time job. Nancy moved to Norwalk in 2010 and founded NoN in 2012 with her husband Mark, a career journalist who died in 2016. Nancy's prior reporting experience includes two years at the Norwalk Daily Voice, time as a Community reporter for a New York Times Regional Group newspaper in Florida and freelance work, including stories in Norwalk Plus, a magazine. In 2019, Nancy won the prestigious First Amendment Award from the Connecticut Society of Professional Journalists.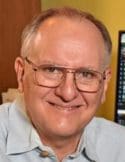 Harold Cobin
Harold Cobin is a multimedia journalist with experience in police and public safety, courts, government, business, transportation and infrastructure. Harold has reported for the Connecticut Post, The Hour, AOL Patch, CTNewsJunkie.com, Hearst Connecticut Media, and the Westchester and Connecticut Business Journals. Harold has lived in Norwalk since 1982. In 2019, his video efforts were honored by the Society of Professional Journalists.
Nancy Shulins
Nancy Shulins, a longtime Norwalk resident, is an editorial consultant who spent 22 years with The Associated Press, where she became the first woman special correspondent in AP's history. Prior to coming aboard NancyOnNorwalk, she wrote editorials for Hearst Connecticut Media Group. She is the author of the critically acclaimed memoir Falling For Eli, and founding Vice President of Friends of Cranbury Park.
Paul Lanning
Paul Lanning, author of NancyOnNorwalk's "Once Around The City" column, has lived in Norwalk since 1979. A Boston University grad (Bachelor of Science in Public Communication), he was a key player at Capitol Records for over 30 years, writing ads that appeared in New York Times, Village Voice, Boston Phoenix, Philadelphia Weekly, and other publications.
Board of Directors
Jonathan Gage, President
Diane Paladino Christopher, Secretary
Gerry Werner, Treasurer
Nancy Chapman
Claire Schoen
Justin Matley
James Qi
Peter Sosnow
Sean Fox
Funding
Reader donations comprised more than 85% of revenue in 2017.
Chapman Hyperlocal Media 2019 990 Tax Forms – combined V2
Chapman Hyperlocal Media 2020 990 Tax Forms – combined
Major Donors
We publish the names of all donors who give more than $5,000 per year.
Then-Board Chair Bob Welsh donated more than $5,000 in 2017, and did so again in 2018.
Austin McChord donated $5,000 in 2020 and 2021.
E-mail [email protected] to make a major donation.
Our mailing address is:
NancyOnNorwalk
PO Box 525
Norwalk CT 06852
Non-profit Information
Chapman Hyperlocal Media is 501(c)(3) non-profit as designated by the IRS in November 2014 and a registered Connecticut non-profit corporation (business ID 1138825) formed April 2, 2014. NancyOnNorwalk.com is administered by CHM Inc. Donations are tax deductible to the extent allowed by law.
IRS letter confirm 501(c)(3) status: CHM 501c3 letter 20191203_162205
Editorial Independence Policy
NancyOnNorwalk subscribes to standards of editorial independence adopted by the Institute for Nonprofit News.
NancyOnNorwalk retains full authority over editorial content to protect the best journalistic and business interests of our organization. We maintain a firewall between news coverage decisions and sources of all revenue. Acceptance of financial support does not constitute implied or actual endorsement of donors or advertisers or their products, services or opinions.
NancyOnNorwalk accepts gifts, grants and sponsorships from individuals and organizations for the general support of our activities, but our news judgments are made independently and not on the basis of donor support.
Our organization will make public all donors who give a total of $5,000 or more per year.