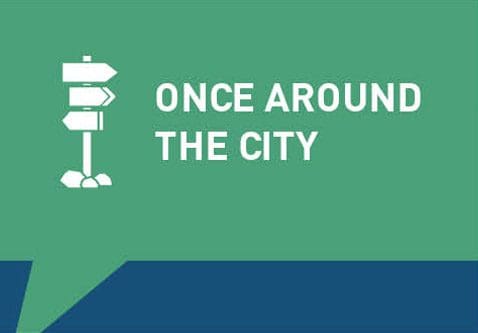 NORWALK, Conn. — Some Norwalk announcements for you:
National Bike Month
Book launch & PAWS benefit
Craft beer festival
Bike to work
It's National Bike Month! If you go to work on a bike, scooter, roller blades or other non-fuel burning transit mode, you can get free refreshments from 7 until 9 a.m. at these Bike-To-Work locations, courtesy of Norwalk's Bike/Walk Commission:
Monday May 15 – In front of City Hall, located at 125 East Avenue (Mayor Rilling will be there at 8:30)
Tuesday May 16 –South Norwalk Train Station
Wednesday May 17 – Washington Street & Water Street
Thursday May 18 – East Norwalk Train Station
Friday May 19 – Wheels Hub, located on Burnell Boulevard between Belden Avenue and River Street
Beer in Oyster Shell Park
You can sample 75 craft brews and an eclectic array of victuals at the Seventh Annual "Ninety9Bottles Craft Beer Festival" planned for 2 until 5 p.m. on Saturday June 3, rain or shine, atop the hill at Oyster Shell Park, off North Water Street in Sono. A news release promises lawn games, music by folk trio Amber Anchor and singer-guitarist Henry Jones, and food from LobsterCraft, Little Pub, Urban Taqo, Crepe Suzette de France, Pizzarepa, and Coals. A portion of the proceeds will benefit The Adoption Hope Foundation, a Norwalk-based 501(c)(3) nonprofit providing grants to financially challenged potential adopters.
Learn more and buy your tickets at https://tinyurl.com/Ninety9Bottles. A ticket gets you an age-verified (21+) wristband good for unlimited tastings, and a collectible Ninety9Bottles tasting glass.
General Admission: $45 valid from 2 until 5 p.m.
VIP Early Access with Special Pours: $65 valid from 1 until 5 p.m.
Designated Driver: $20
General Admission on day of event: $55
Nolan's catty books
Norwalk-based author Alia Zobel Nolan will launch her two new cat-centric books, Heavenly Headbutts and Why a Cat Is Still Better Than a Man at O'Neil's Pub, 93 North Main Street in Sono on Wednesday May 24 from 5:30 on. A news release promises appetizers, a raffle to win a basket of cat books, and drinks and books available to purchase. Proceeds will benefit Norwalk no-kill animal shelter PAWS. Single tickets cost $20, couples $35. RSVP is required at https://pawsct.salsalabs.org/CelebratingCats.