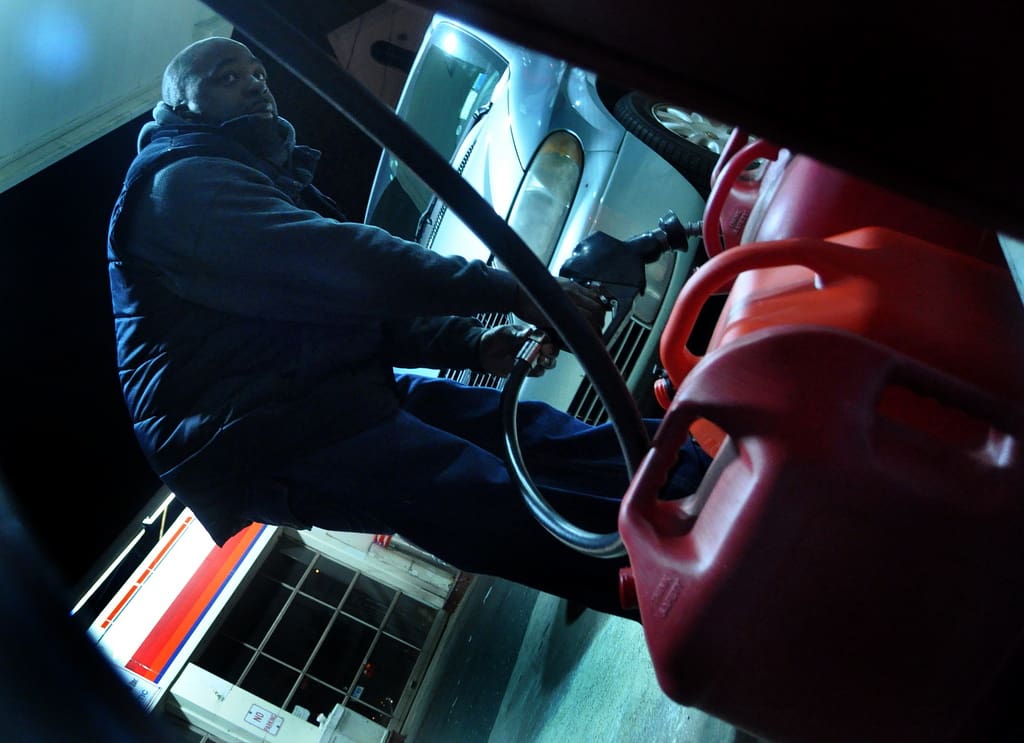 NORWALK, Conn. – There's an announcement going around Twitter: plenty of gas in Norwalk, CT.
SuperrSmashBRAH made the comment at about 1:30 a.m. Sunday with the hashtag #NYC_gas, but the people lined up at the East Avenue Citgo station Saturday night were already aware of the opportunity.
The long line of cars waiting to get gas at about 10 p.m. snaked under the railroad bridge, causing a traffic problem. Some vehicles at the front of the line made their way to the Fitch Street entrance, squeezing past a gas tanker to get to the pump. Most had New York plates.
A man at the front of the line was filling four huge gas cans. He said he was from Brooklyn and he was lucky; he had heard there was gas and just as he pulled up the tanker pulled in. He said he had no power at home because of a downed tree but was just thankful to be alive. He had no problem with Con-Ed.
Karen Strache of Metrick, Long Island, said she had driven up in her 8-cylinder SUV every day for the past three or four days, because she has exotic pets and needs to keep them warm.
Michelle Williams was pumping gas into a vehicle with Pennsylvania plates but said she was from New York. The hurricane was "pretty bad," she said, "A lot more than we expected."
The store's clerk, Naizar Mohamed, said the station had been busy before the hurricane, as local people filled up. "Now the New York people," he said. "The last three days from New York, 24 hours, just like this."