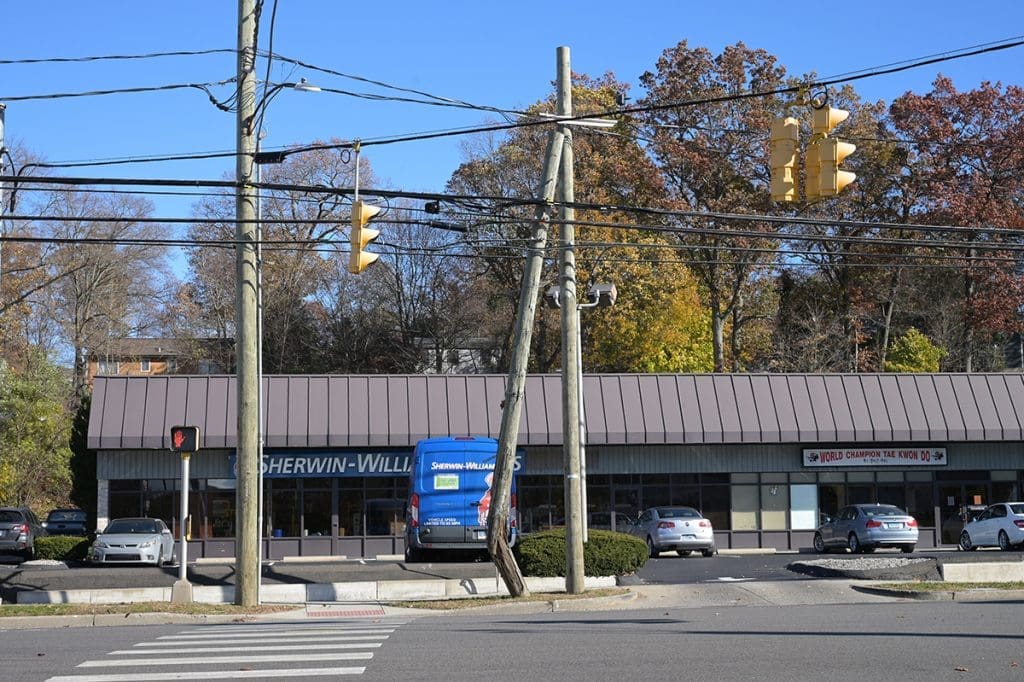 Great progress has been made on cleaning up unsightly utility pole repairs, and a new State pilot program will accelerate the process, State Senate Majority Leader Bob Duff (D-25) said Tuesday.
"This has really been such a pet peeve of mine, which is double utility poles across our city. They not only are a safety issue, they're also an eyesore for the residents of our city. We've seen hundreds of them across the city of Norwalk over many years," Duff said.
"The term 'double pole' refers to the situation when a replacement utility pole is built alongside the pole to be replaced for the purpose of transferring the electric, telephone, cable, or other wires from one pole to the other," a news release said. "Double poles are often used when there are system upgrades that an existing pole cannot accommodate, construction projects or municipal road work requires a new pole, or if there's a safety issue, including if a pole is in danger of failing or falling."
Two years ago, Duff created a working group with the utilities Eversource, Frontier and Altice, as well as the Second and Third Taxing Districts, to prompt them to change over wires from damaged poles to newly installed poles, he said. At the time, there were some 800 pole swaps needed, and since then, about 400 have been accomplished (147 in 2022, 226 in 2023 to date).
Damaged/split poles carrying electric lines are replaced immediately by Eversource, and it transfers over its lines at that time, officials said. But communications utilities usually do not respond immediately.
"No one likes to see multiple poles and tangled wires," said State Consumer Counsel Claire Coleman. While the State established regulations for line swap overs beginning in 2003, and utilities have 45 days to move their lines, each utility performs the work at a separate time, and as each utility completes its part, the 45 days for the next utility begins.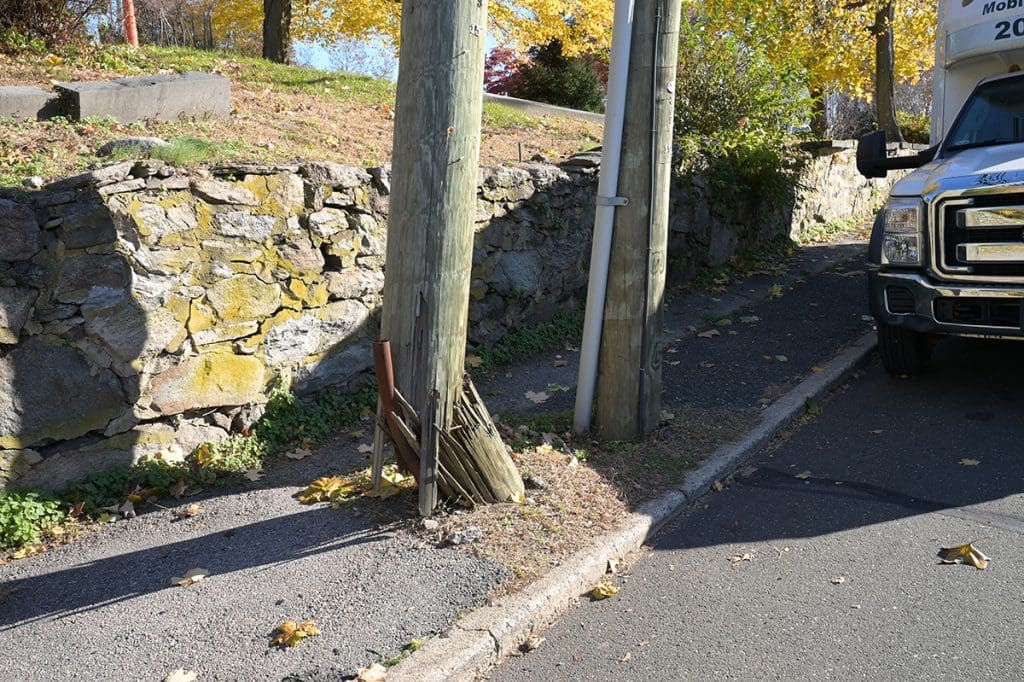 "Because there are so many actors and parties and individual circumstances, that timeline often breaks down," she said. "There has been an ongoing effort with PURA (Public Utilities Regulatory Authority). But I'd say in the last few years, there has been increased enforcement and focus on this problem across the state, which is in part, what led to this pilot program being developed and really focusing on how do we create efficiencies to solve the problems that have been around for, you know, two decades?"
PURA has discretion to impose fines if the work is not completed in a timely matter; Coleman said she didn't know the details of when fines have been imposed or their amounts.
PURA announced recently that Norwalk would be part of a group of cities – including Bridgeport, Fairfield, Milford, Hamden, Stamford, Hartford and new Britain – that will have their double-pole problems addressed, according to a news release. "These locations were chosen based upon their high number of double poles, which will have the greatest impact for the state," PURA said.
Under the pilot program, a single company will move the communication lines, "which will mean that it'll move much faster, maybe in months rather than years," Duff said.
Phase 1 began in June. Phase 2 includes Norwalk.
Coleman said the idea in both phases is get a diversity in the types of towns – some urban, some rural – as well as a mix of complexities in pole attachment issues "to test out that this process would work."
Tuesday's news conference was held in Union Park, where a double pole was an example of greater complexity. In addition to the wires that need to be transferred, the old pole has a cable television box connected to it; the box's owner will have to come out complete the transfer while the contractor handles the rest of the work.
"We found double poles in South Norwalk that had not only had the electrical lines of top, but then had the traditional communication lines, but they had old communication lines from a company that doesn't exist anymore and had to try to do detective work on now who owns that which was a company in Pennsylvania," Duff said. "Then there were some old fire alarm lines from the city from a long time ago that weren't there either. So not everything's apples to apples on this. This is why this this pilot is important, to work through some of the issues that are out there."