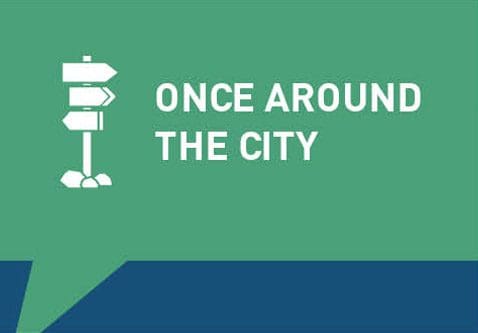 NORWALK, Conn. — Some Norwalk announcements for you:
Grants awarded to students
Pride in the Park
Maritime Aquarium
Education Equity
Grants totaling $800,000 to help 4,600 students in 50 greater Bridgeport, Danbury, Norwalk and Stamford area schools have been awarded by The Fairfield County Business Collaborative for Education Equity since its 2020 launch according to a news release. Recognizing Fairfield County's income gap – one of the U.S.' highest – the Collaborative joins with Fairfield County Community Foundation to unite local businesses striving to eliminate education disparities.
Current Collaborative member companies are The Ashforth Company, Bank of America, First County Bank, Gallatin Point Capital, Henkel Corporation, Lapine Associates, Littlejohn, Pitney Bowes, Synchrony, The Tudor Foundation, Inc. and Xerox.
In a recent virtual briefing, Fairfield County Community Foundation president and CEO Mendi Blue Paca said, "To create sustainable change, we must dismantle the systems that continue to perpetuate inequities that limit our children's futures. A first step in this journey is understanding exactly what these core issues are. This is essential if we want to strengthen our impact."
Pitney Bowes President and CEO Marc Lautenbach said, "We are working to ensure that every child, regardless of their race, zip code, background or family income has the opportunity for a quality education — one that will help them grow to their full potential."
Bank of America Southern Connecticut President Bill Tommins said, "Bank of America is committed to advancing education equity throughout Southern Connecticut. By addressing inequities in our school systems, together with the Foundation and our fellow corporate partners, we can help build a healthier community and drive social progress for students, their families and educators. We look forward to seeing the continued impact the Collaborative has on our schools, our local economy and beyond."
Ashforth Company Executive Chair Darrell Harvey said, "We have been thrilled that joining the Collaborative has only strengthened Ashforth's overall philanthropic efforts by expanding our reach and impact. I commend the group on all the work it has accomplished in just a few short years. We have seen the strength in working together and the promise that this partnership can accomplish in building resiliency and opportunity for all."
If you have a local business of any size, learn about joining the Collaborative by contacting Fairfield County Community Foundation Donor Engagement Officer Rebecca Mandell by email at [email protected]. The Foundation website is at Fairfield County's Community Foundation – Together We Thrive (fccfoundation.org).
Pride in the Park scheduled
Show-stopping headline entertainers will be onstage at Pride in the Park, Fairfield County's largest LGBTQ+ Pride festival according to a news release from the event's organizer Triangle Community Center. The annual festival will be on Saturday June 10 from noon until 8 p.m. at Veterans Park, 42 Seaview Avenue, Norwalk. Triangle puts last year's record breaking attendance at 8,500, and promises an expanded array of family friendly activities, food and gift vendors, and nationally known performers.
Triangle's Operations Director Kristana Esslinger said "Pride in the Park has such a positive impact here in Fairfield County and throughout Connecticut. It's really one of those annual events that so many people look forward to, and we are thrilled to have support from our local, state and federal elected officials, among others."
Colin Hosten, Triangle board president said "We are so happy to be expanding our annual celebration of LGBTQ+ Pride for 202. Being at Veterans Memorial Park in Norwalk will give more space to host more activities, and a larger performance area for folks to enjoy themselves and have fun. Plus, we have some really exciting headliners that we're eager to announce. The girls are going to gag!"
This year's Title Sponsor is Norwalk-based business consultancy FactSet. New and/or returning sponsors include Synchrony, The SoNo Collection, The Leonard-Litz LGBTQ+ Foundation, Eylure London, Circle Care Center, M&T Bank, Deloitte, Henkel, TracyLocke and Nuvance Health.
Full details regarding the festival are said to be at https://ctpridecenter.org/pride-in-the-park/ Triangle Community Center's website is at Triangle Community Center | Norwalk, CT | Home (ctpridecenter.org).
Maritime Aquarium ongoing activities
Sono and Gracie in Pinniped Cove!
Sono, the Maritime Aquarium's newborn seal and his mom Gracie have been moved to Pinniped Cove, the Aquarium's huge 160,000 gallon bi-level habitat. During his transition, according to a news release, Sono may not always be visible. The Cove's other six harbor seals will be "off exhibit" while Sono adjusts to life in the giant tank. The Aquarium's regular seal training demonstration schedule will continue daily at 11:30 a.m., 1:30 p.m., and 3:30 p.m.
Aquarium cruises!
Marine Life Encounter Cruise Two-and-a-half hours, departing at 1:15 p.m. on Saturday May 27 and Sunday May 28: View plankton, fish, crabs, mollusks, and more examples of Long Island Sound's biodiversity enhanced by the ship's video microscope and touch tank.
Sunset Cruise departing at 7 p.m. on Saturday May 27. Glide around the Norwalk Islands while Aquarium educators point out sights and wildlife. Shoving off at 6:30 p.m. on select Fridays through August.
All cruise passengers must be at least 42" tall. Those under 18 years old must be with a parent or guardian. You can bring your own food and drink in a small bag or soft-sided cooler, but no glass is allowed. Cruise details are said to be at www.maritimeaquarium.org.
Aquarium 4D movies!
Rio: The 4D Experience: The earth's last two surviving blue macaws' frantic quest for freedom from animal smugglers propels them on a wild, colorful chase through Rio De Janeiro in SimEx-Iwerks' new 12-minute animated feature
Octopus: Blue Planet II 4D Experience showcases "extraordinary octopus behaviors and dynamic oceanic landscapes."
The Aquarium is open daily from 10 a.m. until 5 p.m. Admission prices are $29.95 adults, $25.95 seniors (65+), and $20.95 children (3-12). Add a 4D movie for $7 per person or $6 for members.
More info is at www.maritimeaquarium.org., or by calling (203) 852-0700.