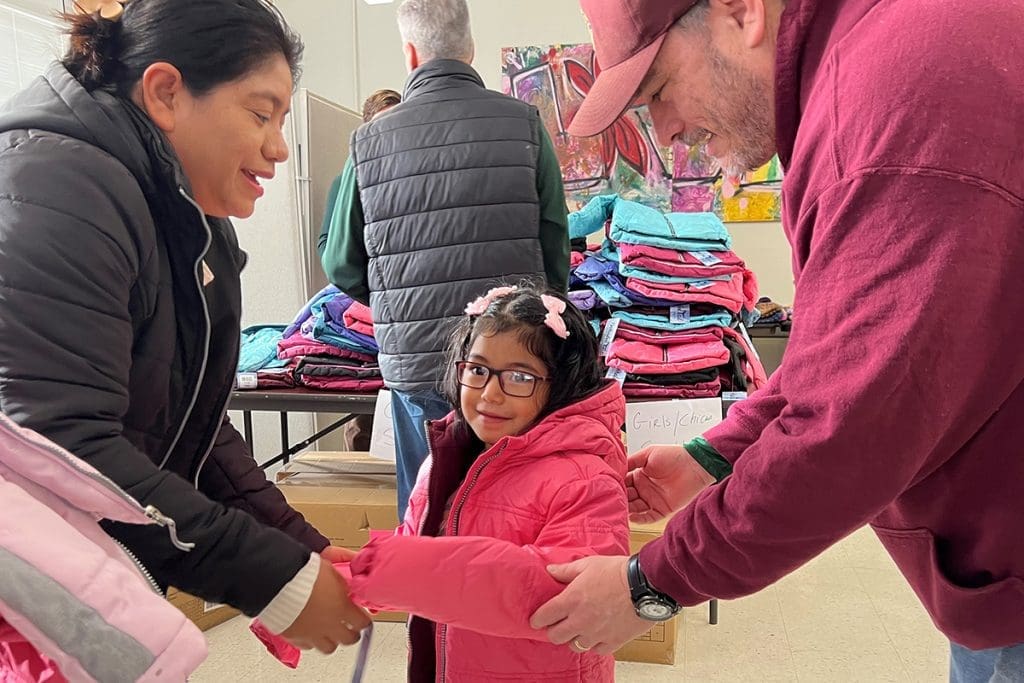 Seven hundred fifty brand new winter coats, hats, and gloves were recently given to Family & Children's Agency clients in this year's Greater Norwalk Area Knights of Columbus Council's "Coats for Kids" program. The items were paid for by Knights fundraiser events in Norwalk, Darien, New Canaan, Westport, Wilton, and Bishop Fenwick 4th Degree Assembly 100, according to a news release.
For the fifth straight year, St. Matthew parishioners Karen Delvecchio and Terri Sargent complemented the program by donating their signature handmade hats and scarves.
Since its 2009 inception, "Coats for Kids" has given a million coats nationwide and in Canada. Local participating councils were:
Msgr. Thomas J Finn Council #46-Norwalk
Father John Stapleton Council #2287-New Canaan
Church of the Assumption Council #3688-Westport
Rev James J McGuane Council # 4460-Darien
Our Lady of Fatima Council #12698-Wilton
St Matthew Council #14360-Norwalk
Bishop Fenwick Assembly 100 4th Degree
Project Chairman George Ribellino said, "Inflation has created an even bigger need in our community, so we do what Knights do by assisting our brothers and sisters when times are rough. My biggest joy is seeing Knights come together from different councils to combine resources and help more people in need."
Family & Children's Agency CEO Robert F. Cashel said, "I am so grateful to once again have the Knights of Columbus providing brand new coats to our clients in need. As prices rise and children grow, winter clothing can be a financial burden for families, so this partnership with the Knights has been truly impactful in the community."
Family & Children's Agency's website is at Welcome to Family & Children's Agency (familyandchildrensagency.org)
Knights of Columbus' website is at Join Us | Knights of Columbus (kofc.org).