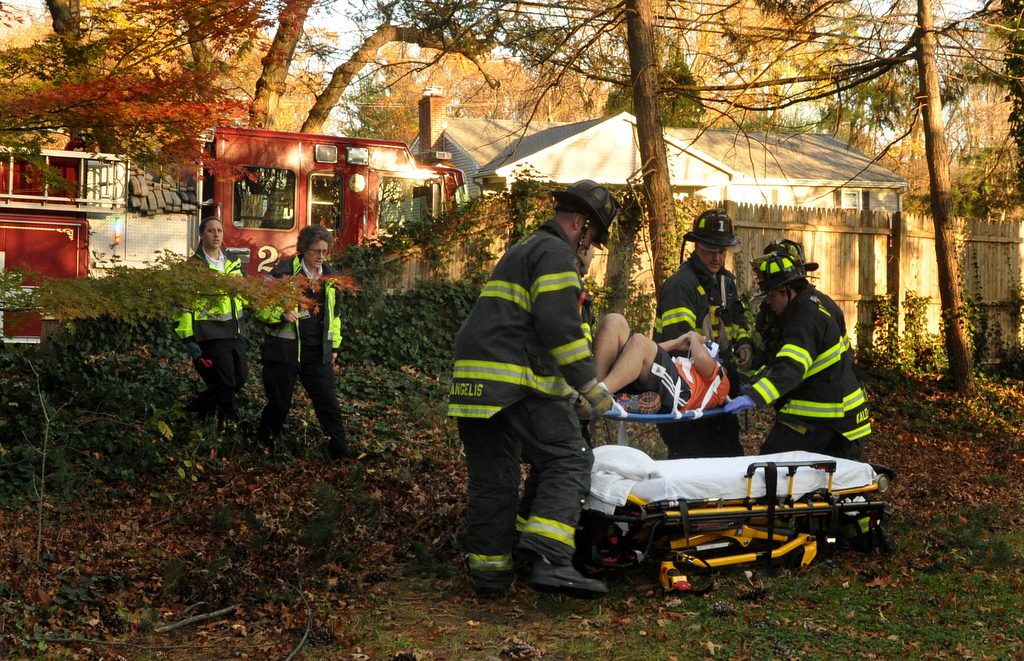 NORWALK, Conn. – I don't think I'm going to do much in the way of crime news on this here Norwalk news website, but this afternoon I came across an accident just in the course of driving about, so here it is.
A man driving north on Richards Avenue, north of Norwalk Community College, went off the road and hit a tree. He was taken out of his Lexus on a backboard and transported to Norwalk Hospital.
I listened to a firefighter call a family member. The firefighter told the family member that the victim was fine.
I don't know much else but I was told by a firefighter that the man, who looked to be in his 30s, hit a mailbox (two, actually) on the right side of the road before traveling to the left, crossing the lane of oncoming traffic and plowing into the yard on the corner of Richards Avenue and Bonnybrook Road.
The mailboxes at 234 and 236 Richards were smashed. I found this at about 4:30 p.m.