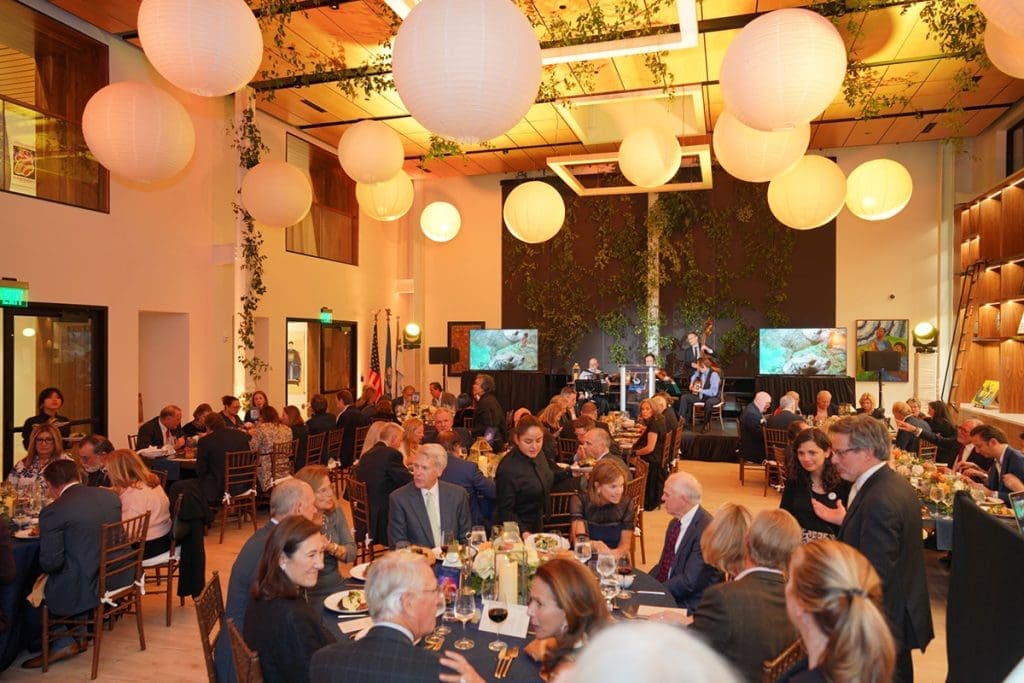 Sustainability and conservation recently took center stage in Norwalk when "Seas the Night," the Maritime Aquarium's 100-guest gala at HMTX World Headquarters raised over $400,000.
World-renowned marine researcher Sylvia Earle, Ph.D., affectionately known as "The Sturgeon General," gave the keynote address emphasizing "hope for the ocean in a world of crisis," and was honored with the Visionary Award.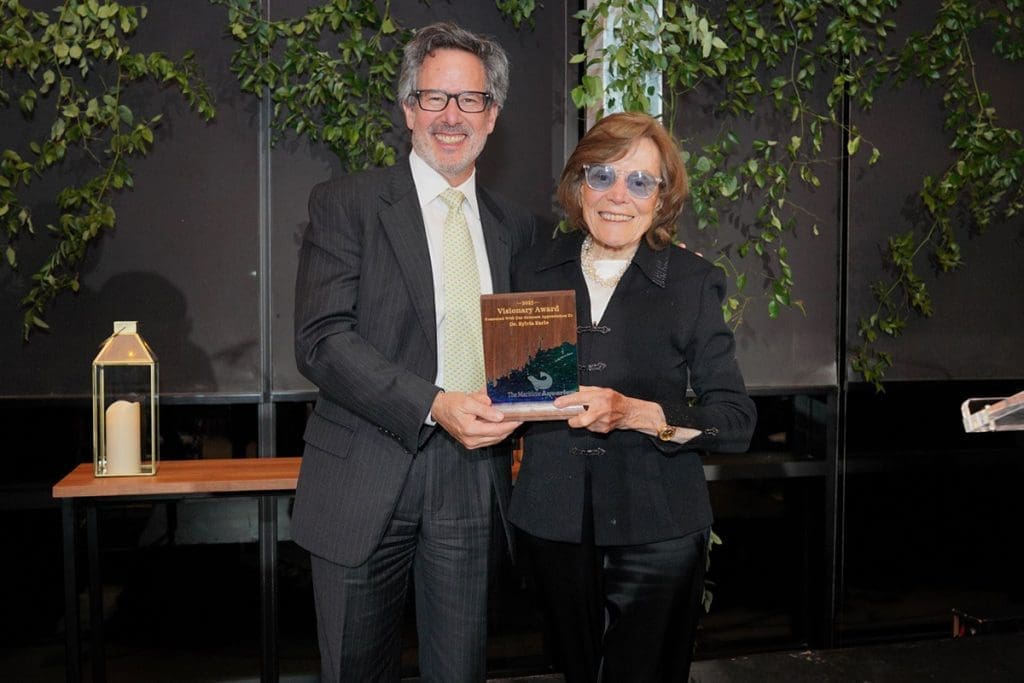 Richard B. Alexander received the Innovation Award, and Harlan Stone received the Community Leader Award (accepted on his behalf by Rick Taylor).
Digital content creator/actress Eva Amurri lined up a locally sourced vegetarian meal from On the Marc Catering, live music by the International String Quartet, and Carlyle Upson's watercolor paintings of horseshoe crabs.
Aquarium President Jason Patlis said, "Our Seas the Night Gala was a unique moment to celebrate our 35th year anniversary and how far we've come, as well as our future and how much more we can accomplish for our community and environment. Since 1988, we have played a pivotal role in revitalizing South Norwalk, and provided unique learning experiences not just for students, but for people of all ages. In the years to come, we will continue to foster our community's connection to our blue planet in a way that truly enriches their lives and inspires them to take action to protect our ocean."
Sponsors included Clay and Margaret Fowler, Genco Shipping and Trading Limited, Fairfield County Bank, and Sillycow Farms LLC.