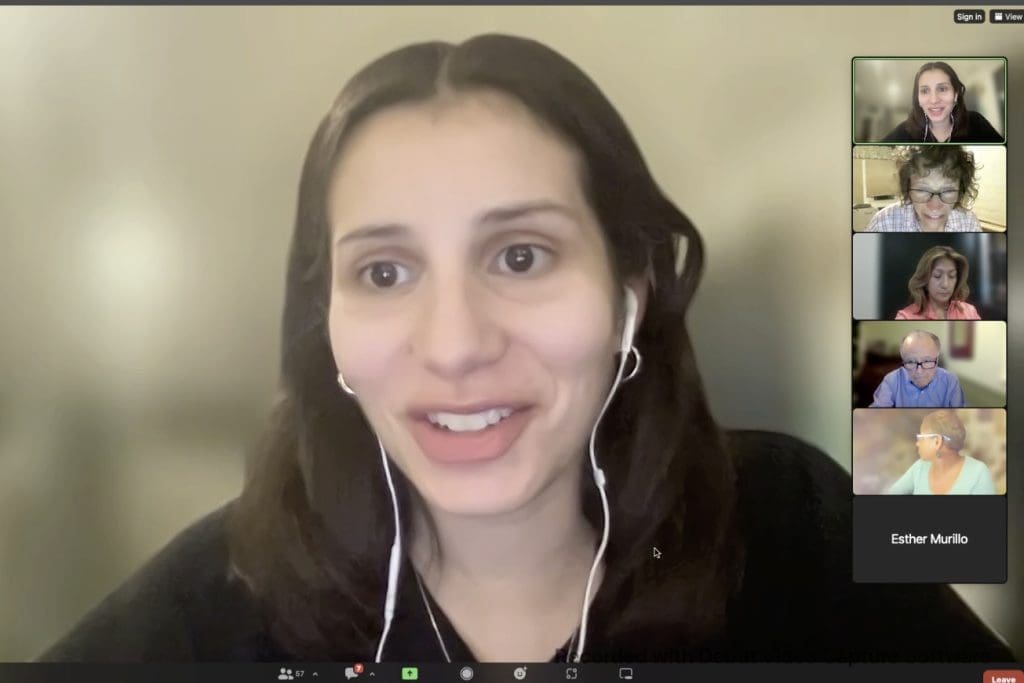 Eloisa Melendez stepped down from her role as Democratic Town Committee chairwoman Monday, seven months ahead of her term's end and during an election season. Norwalk Democrats elected Colin Hosten to lead their party.
Melendez has served a decade in Norwalk politics, beginning in 2013 when at age 19 she was elected to the Common Council, becoming the youngest Council member in 36 years and one of only two Latino elected officials in this diverse city. She left the Council after six years, including stints as Ordinance Committee Chairwoman, and became DTC Chairwoman in 2020, after Ed Camacho declined to run for reelection.
Shortly thereafter, Melendez announced a romance with then-Hour reporter Justin Papp. Now, she's moving to Washington D.C. to be with Papp, while keeping her job working for the Connecticut Office of Early Childhood (OEC).
Papp is a staff writer for CQ and Roll Call, according to his LinkedIn page.
He's covering the potential government shutdown and "our plan is to be in D.C. for a little bit before coming back home to the best state in this country, Connecticut, and specifically to the best city in the state and in this country, to Norwalk, to eventually, God willing, raise a family," she said to DTC members. "…We will be very happy to not be long distance anymore and live together."
Mostly she'll be working from Washington, but she's required to spend 20% of her time in the Hartford office and she'll be in Norwalk, "visiting family, friends, and helping our candidates win," she said. "I will be here on Election Night counting, getting all the votes and helping every single way that I can. But for obvious reasons, I cannot and will not remain as chair."
Melendez said she announced this at the August DTC meeting and shed many tears.
"Ultimately, I made the decision knowing that everything that I want to continue to do for our candidates and for this party, I do not have to be Chair to do…. It has been honored to be the Chair of the best DTC in our state. I really, all of you are so amazing."
She said, "I'm coming back and I'm trying to be a Norwalk parent, so everybody better get their act together and do what they need to do to make sure that our city continues to be, you know, one of the best, if not the best."
Vice DTC Chairwoman Jacquen (J.J.) Jordan-Byron said Melendez held the party together "during the toughest challenges during the entire COVID crisis." There's always been a quorum at DTC meetings, showing Melendez' leadership as "people are interested, they're plugged in, they're dedicated and devoted to the cause."
Board of Education member Mary Ellen Flaherty-Ludwig said she learned how democracy works from Melendez and District E leader Galen Wells, and "I have to commend you for your knowledge and your gumption."
"You've always had this extraordinary wisdom, well beyond your years," Council member Barbara Smyth (D-At Large) said, commenting that she came onto the Council four years after Melendez did and, "The first term, I learned more from you than anybody else… You mentored me."
Smyth said, "I knew this day would be coming a long time ago, because you have met your perfect match. And I do believe you that you'll be back here in Norwalk because this is where your heart is."
Hosten was unanimously elected to serve the rest of Melendez' term, which ends in March.
"Colin is always there when his community needs him, whether that be the LGBT community, the DTC, the people of Norwalk or the students of Norwalk. He's been there when we needed him," said Laoise King.
Hosten, a BoE member, is a former Council member and former BoE Chairman, she said. "He's the chair of the Triangle Community Center. He's on the advisory board of Connecticut Equality. He's the co-chair of the Connecticut Democrats, LGBTQ caucus. He's a lecturer at Fairfield University. He's a freelance children's book author. "I mean, I don't know that there's anything that Colin hasn't done yet. … He's always calm, he's always thoughtful, he's rational, and probably most importantly, he's kind and he's fair."
Wells said that Hosten would keep Norwalk Democrats connected to the State party, given his caucus role.
"He's just a good guy. He works hard. He's smart. He knows what we need to do. He's organized and I couldn't ask for a better person to take this relay and then get us home towards November," said State Senate Majority Leader Bob Duff (D-25).
Melendez called Hosten "perfect," noting that "the busiest people have to take this job on, because it's kind of, keeps you on your toes."
It's indeed a relay, Hosten said. "It's very, very daunting to think about trying to fill her shoes. And she very wisely said, 'No, it's not about filling shoes. It's about you know, bringing your own shoes to the dance.' I think that's what I am prepared to try to do."
Reminder:
NancyOnNorwalk requires full names from commenters.
For more information, go here.