Union leader stands by warning of staff layoffs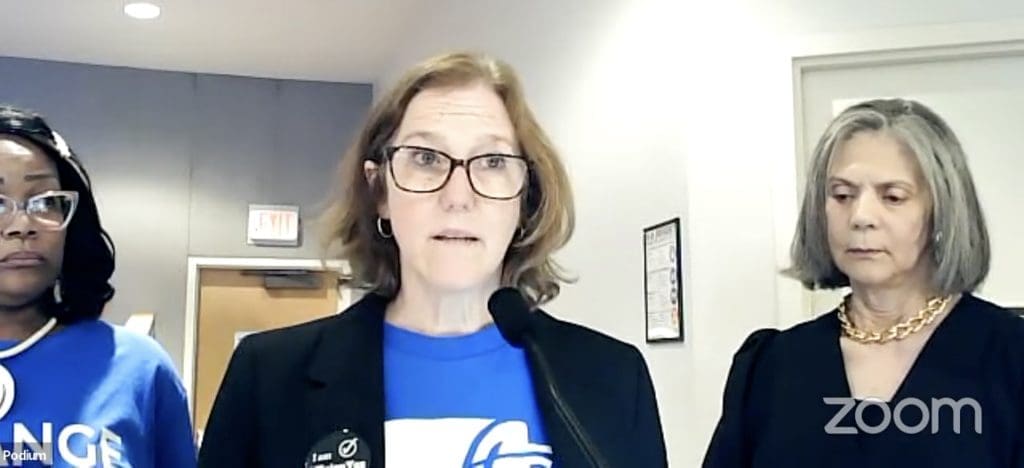 NORWALK, Conn. — A rumor has some Norwalkers believing that 35 Norwalk Public Schools teachers were axed in one day, under the public's radar screen.
"That information is inaccurate," NPS Media Relations Specialist Emily Morgan said.
On May 16, Norwalk Federation of Teachers President Mary Yordon spoke to the Board of Education and predicted that 35 NFT members will be "uprooted from their positions and impacting their colleagues, their school teammates, their students, and all of their network of support."
NPS has been working to slash its plans for the upcoming school year by $18.9 million, to meet the funding allocated by the City.
The gap decreased recently as NPS Chief Financial Officer Lunda Asmani announced $4.1 million that can be directed to the budget, about $2.5 million from budget carryover and $1.6 million more from the State than anticipated.
Another $2.5 million is expected in American Rescue Plan Act (ARPA) funds, a plan developed by Mayor Harry Rilling and approved by the Common Council. Norwalk Chief Financial Officer Henry Dachowitz said the ARPA funds will go toward one-time expenses for the district. Asmani said it's mostly supplies that aren't purchased every year.
The Board of Education will vote on its final budget at next Tuesday's meeting, Morgan said Monday.
Yordon said, "I think my statement to the Board's May Business meeting is still valid. The NFT may have more to say at a later date. The process is still underway with many notifications still to be made to individuals."
Yordon's full statement from the May 16 BoE meeting:
"Reduction in Force is a challenging process in any year. This is when individuals are shifted from role to role, or building to building, or exited from district employment due to the changing funding, enrollment, legislation, or other priorities. We follow a painstaking process. It is hard, but it is usually purposeful with a set process, and priorities that are established by the Board. One of the worst years was when we implemented the cuts associated with middle school redesign. We didn't agree it was a good idea, but at least we understood that there was a plan and an awareness at the Board level of the upheaval involved.
"This year has been the most troubling of any reduction in force that I've been involved with as a union leader. Thirty-five NFT members will be uprooted from their positions, including key roles like mental health professionals. The school-based budget decisions have resulted in serious programmatic changes. The cuts involve highly skilled, certified professionals with many years in the district as well as newer hires.  We are eliminating certain programs and key positions without public discussion or hearing our elected leaders weigh in. 
"In other years, members of the Board of Education kept a watchful eye and refused to allow the elimination of Latin in our high schools. They fought to maintain quality music instruction, and student-facing roles were carefully preserved as much as possible. These were during lean budget years.
"There are no easy decisions, but a better plan is needed to provide appropriate conditions of professional practice. We attempted to save the district millions in an insurance plan, but that fell through at Central Office."
Reminder:
NancyOnNorwalk requires full names from commenters.
For more information, go here.