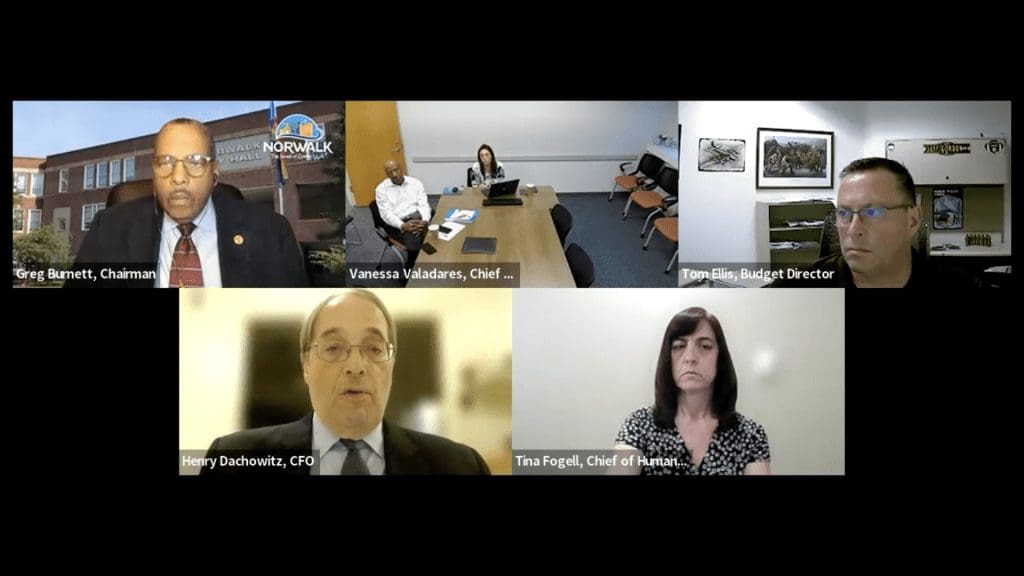 NORWALK, Conn. — Norwalk isn't out of the woods yet, even if its financial advisor recently said it could incur more than $400 million in capital bond debts without jeopardizing its Triple A bond rating, Norwalk Chief Financial Officer Henry Dachowitz said.
Dachowitz told Common Council Finance Committee members that every approved capital project should be reviewed and reconsidered. It's an action he's urged before.
Last year, Dachowitz quoted Bill Lindsay of Munistat Services, the City's financial advisor, as predicting Norwalk will lose its Triple A bond rating within three years. Norwalk has about $360 million in outstanding bonds and Lindsay has warned that if the total gets to $400 million, it might slip to a lower rating.
But Lindsay has changed his tune and raised the threshold to $500 million, because Moody's Investors Service has changed its analytical framework, Dachowitz said this month.
"One of the statistics that are observed by the rating agencies, is what's the ratio of that debt service to our total operating expenses," Dachowitz said Thursday. "And when it's 10% or more, that's also a hallmark of a Double A, and we are getting dangerously close to that. So while the good news is, it looks like we can go above the 400 million given our economic statistics, and our Grand List and all the other factors regarding our economy and finances, it's still dangerous. We have to watch the capital borrowing as much as we can, especially with inflation, where two years ago, we borrowed at 1.75% annual rate for 30 years. One year ago, we borrowed at 2% for 30 years, the rates are much higher now."
Because IRS rules state that borrowed funds must be spent within a certain time period, Norwalk has $175 million in approved capital projects that haven't been bonded yet, the CFO explained. Last year it was $225 million but the City borrowed for more than the budget that had been approved in that budget season.
Although the Committee unanimously advanced the proposed issuance of $48,440,692 general obligation bonds, Dachowitz said the City would be borrowing $55 million, when this year's capital budget is for $40 million. That will bring the total debt to $415 million.
That will hopefully bring the unfunded approved projects to $160 million but "that's a tremendous overhang. And unless our Grand List keeps expanding at a very large rate, which we don't see right now, that's going to be the constraint," he said.
Some of the approved projects will come in with higher costs and, "I worry about being able to afford all of this without extraordinary increases in our mill rates and taxes. So I don't think we're out of the woods. I think we're okay for this summer."
Council member Diana Révolus (D-District B) voiced support for the thoughts.
"We really do need to pay attention to the things that we are okaying and the requests that are coming to the City towards our budgets that will affect our mill rates, because it's coming to a space and place where we will, again, either have to do some things or cause our constituents a little strangulation in their abilities to fund a lifestyle that they would like to see in Norwalk," she said.
The problem is that all capital projects "are worthy," will help grow the city and increase the quality of life, Dachowitz said. "…When you move back, like a zoom camera lens, and you get the big picture. The question is the affordability and the tradeoffs. That's what it's all about."
Reminder:
NancyOnNorwalk requires full names from commenters.
For more information, go here.