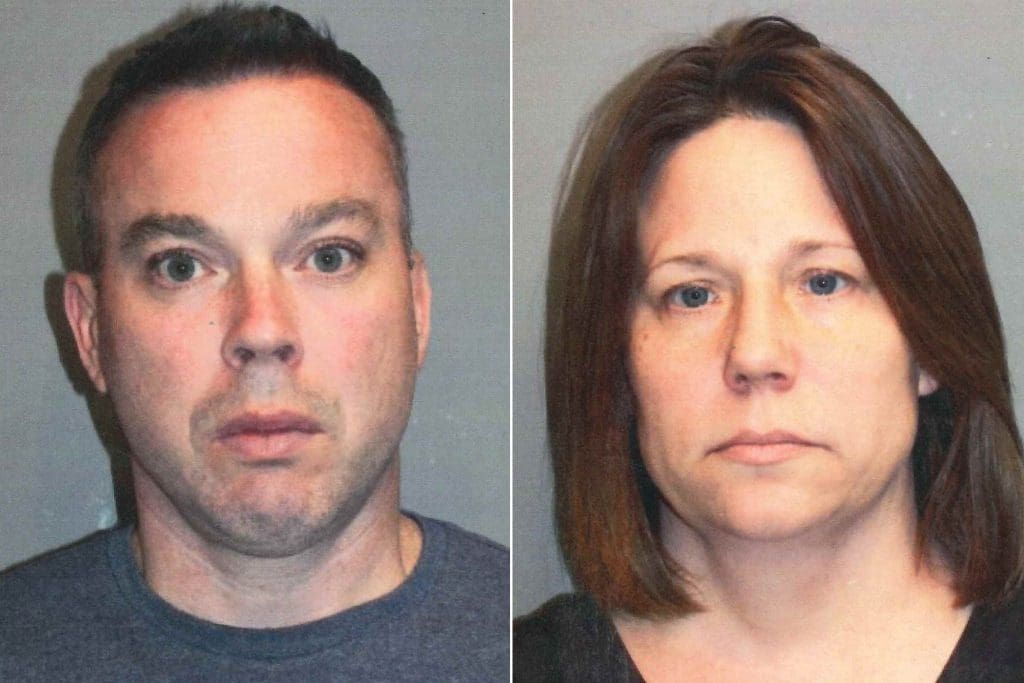 NORWALK, Conn. — A Stamford couple is accused of stealing $460,000 from an elderly person.
Kelley Lombardo was conservator for the senior and worked with her husband, Michael Lombard, to take the funds for their personal use, Norwalk Police said.
Arrested: Kelley Lombardo, 49, of 17 Redmont Road, Stamford
Charges: Larceny First and Conspiracy to Commit Larceny First
Bond: $50,000
Court date: May 23
Arrested: Michael Lombardo, 46, of 17 Road, Stamford
Charges: Larceny First and Conspiracy to Commit Larceny First
Bond: $50,000
Court date: May 23
Detectives obtained arrest warrants for the pair through a seven-month long detailed investigation, an NPD news release said. They turned themselves in Thursday.
Anyone with information can contact Norwalk Police by calling 203-854-3000 of via these other methods:
Norwalk Police anonymous tip line: 203-854-3111
Detective Bureau information line: 203-854-1011
Norwalk Police website: www.norwalkpd.com
Anonymous TEXT tips can be submitted by typing "NORWALKPD" into the text field, followed by the message, and sending it to TIP411 (847411)
Michael Lombardo has had previous legal difficulties. In 2014, he pleaded guilty to one count of wire fraud, then-United States Attorney for the District of Connecticut Deirdre M. Daly stated. Lombardo was sentenced to a year in prison for defrauding more than 20 of his investment clients and ordered to pay $191,068.73 in restitution, she said.
Lombardo's defense, in a 2014 sentencing memo, stated that he was "unlikely to offend again. Up until the above-captioned matter, the defendant did not have a criminal record and has never been incarcerated. While collateral consequences often accompany convictions, Mr. Lombardo's termination and permanent bar from the financial industry are significant enough to deter Mr. Lombardo from further misconduct."
He served as a Stamford City Council member from November 2006 to November 2103, his LinkedIn page states. A May 2007 story in The Hour states that he had been arrested for driving under the influence, hitting another vehicle, then fleeing the scene. There is no record of this on the State's judicial website.
Information added, 12:42 a.m.
Reminder:
NancyOnNorwalk requires full names from commenters.
For more information, go here.