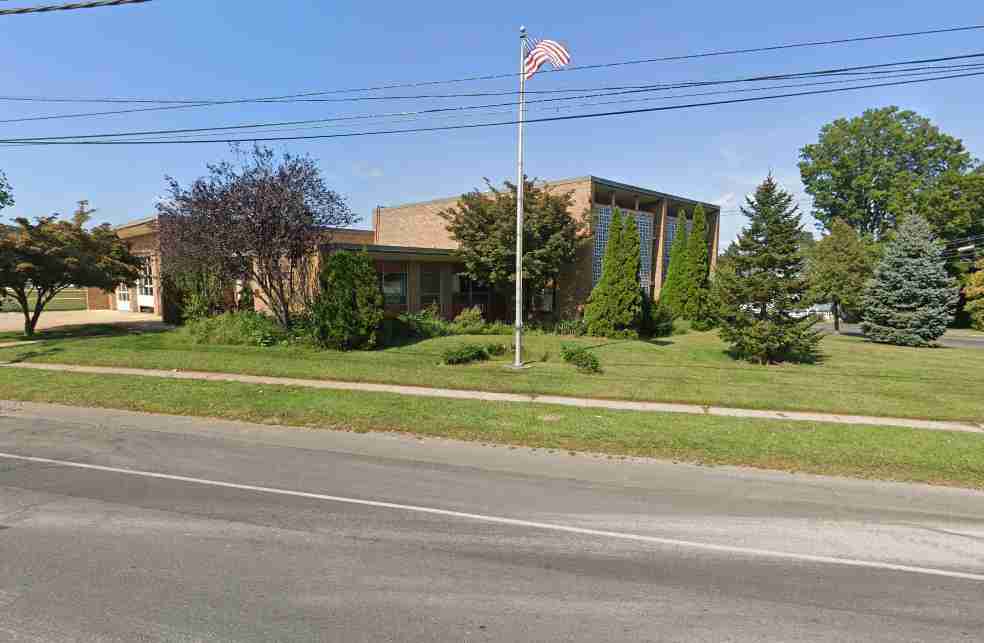 NORWALK, Conn. — Some Norwalk political info for you:
City spokesperson responds to allegation of an FOI violation
Maritime Aquarium CEO lauds horseshoe crab bill
NRWA urges opposition to Broad River turf fields
Woods Matthews: 'Proper public notice'
Norwalk Director of Communications Michelle Woods Matthews has replied to an allegation made May 13 by Common Council Minority Leader Bryan Meek (R-District D), who said that four resolutions on a Council Committee meeting two nights earlier potentially violated the Freedom of Information Act.
Meek said, "They were put on the agenda less than 24 hours before the meeting, not that they even bother to barely publish these things anymore like the Charter requires. But the items required a 2/3rds vote to be added to the agenda. That doesn't appear to have happened. But heck, it's only $10 million dollars with no real plans presented."
Woods Matthews replied, "While the addition to the agenda at hand was submitted to the Finance & Claims Committee just shy of the 24-hour deadline, the matter was supported unanimously at the meeting. It is noted that the Chair of the Finance Committee, who is also the President of the Common Council committee, approved the placement of the matter on the Agenda in accordance with Council rules."
Meek provided an email Friday showing that the amended agenda was sent about 22 hours before the meeting.
Woods Mathews, in her June 2 email, concluded, "Most importantly, the matter was presented to the full Common Council in a timely fashion and appropriately approved by the Common Council on May 23, with proper public notice."
The resolutions assigned $9.4 million in American Rescue Plan Act (ARPA) funds to four projects. One aimed nearly $5.4 million toward renovations at 98 South Main St., another sent $1.4 million to the Department of Public Works, and a third was for a $160,000 Recreation and Parks Department. Finally, $2.5 million was directed to one-time Norwalk Public Schools expenses to lighten the budget cuts the district is facing.
Details for the proposed community center at 98 South Main St., once home to the now-defunct Norwalk Economic Opportunity Now (NEON), were not presented before the vote on the resolution. Building and Facilities Manager Alan Lo said the money needed to be dedicated by a deadline and full plans would be discussed at a future joint meeting of the Land Use and Recreations & Parks Committees.
That meeting happened Wednesday.
On June 1, Meek reversed his objection to the FOI violation, saying, "It's really not a big deal, since it's a committee meeting and they could have just put it up to the full council anyway."
Information added, 7:27 p.m. Friday.
Patlis reacts to Legislature protecting horseshoe crabs
On Wednesday, Gov. Ned Lamont signed Public Act No. 23-6, An Act Concerning Certain Harvesting of Horseshoe Crabs. The bill prohibits hand-harvesting of horseshoe crabs or their eggs; violators are subject to a $25 fine.
Maritime Aquarium President and CEO Jason Patlis released this statement Thursday:
"For approximately 450 million years, long before the age of dinosaurs, horseshoe crabs have been in existence on this planet. Today, they play a critical role in the ecosystems of Long Island Sound and the mid-Atlantic. In particular, during the mating season in the spring, millions of horseshoe crab eggs serve as a food source for many species of migratory birds, including the threatened red knot, migrating along the Atlantic Flyway.
"At the same time, populations of horseshoe crabs have been plummeting throughout their range, in large part due to many human activities, including harvest for fertilizer, bait, and biomedical applications, as well as loss of nesting and feeding habitats due to coastal development.
"Public Act No. 23-6 prohibits certain harvest of horseshoe crabs and thereby relieves some of the pressure facing the species in the waters of Long Island Sound. The signing of Public Act No. 23-6 is an important measure that will further our conservation efforts here in Connecticut. This news is especially exciting as we celebrate World Ocean Day and reaffirm our commitment to take actions that positively impact the ocean. Thank you to Representative Gresko for his leadership on this initiative, as well as the Connecticut General Assembly for passing this legislation, and Governor Lamont for signing it into law."
Coastal Connecticut Times founder Kelly Prinz contributed to this story.
NRWA rings alarm bell about turf
The Norwalk River Watershed Association is urging opposition to three "toxic" turf fields planned for Broad River Park on Silvermine Avenue, "next to First Taxing District drinking water wells."
"The fields drain into the Norwalk River and threaten to leach micro-plastics and PFAS forever chemicals into our river and drinking water wells," NRWA said in an email. "Say NO to spending millions of dollars on fields that threaten public health!"
PFAS, which stands for per- and polyfluoroalkyl substances, are chemicals that take a long time to break down. The chemicals have been used in everything from firefighting foam to nonstick pans.
"Recent research out of Notre Dame University by Dr. Graham Peaslee confirms the existence of PFAS in artificial turf," NRWA states on its website. "Dr. Peaslee conducted a study of dozens of different new and used turfgrass samples for total fluorines and found the presence of the chemicals in all of them. Each blade of grass is coated in PFAS, but also all the layers of the field contain PFAS, as well. The machines that make the fields contain PFAS. Even fields made with 'organic' infill contain PFAS and micro-plastics."
Mayor's Water Quality Committee member Dick Harris recently said that the testing done near Broad River Park and the Kellogg-Deering Wellfield Area show "a presence of PFAS" and "serious numbers." It's thought that foam may have been used at the nearby firehouse and the chemicals may have seeped into the ground and then the water.
NRWA asks citizens to email Mayor Harry Rilling, Norwalk Recreation and Parks Director Robert Stowers and the Common Council in opposition to the turf fields.
Reminder:
NancyOnNorwalk requires full names from commenters.
For more information, go here.