Long-time head poll moderator Caryn Signer Raimondi was heading to her usual election post early Tuesday but never made it into the building. She was found unresponsive in the parking lot outside the poll before the sun came up, sources said, and died Wednesday in Norwalk Hospital.
Raimondi, 63, was "a vibrant and active community member, always wearing a warm smile that could brighten anyone's day," according to the Republican Town Committee. Her "love for music and live bands was well-known, and she cherished those moments spent enjoying these passions with her dear friends. Those who knew Caryn, also knew Shiloh, her beautiful husky companion, who brought immeasurable joy into her life."
The RTC member "was a seasoned veteran in the world of elections, having presided over countless Norwalk polling sites as head moderator on Election Day. Her commitment to the democratic process was unwavering."
A GoFundMe page organized by Tricia Massucco seeks to raise money to benefit the Crystal Theater Scholarship Fund "so that young people can have access to something that meant so much to Caryn."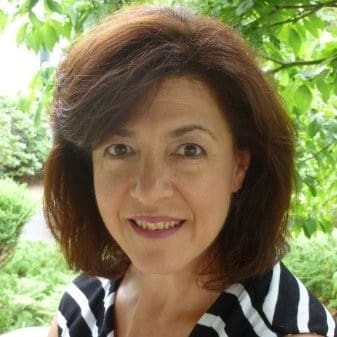 "She was involved in the theater and had a love for Curtain Call in Stamford, CT," the GoFundMe page states. "Caryn always had a smile on her face that could light up a room. Her contributions were invaluable and her spirit was enlightening. Caryn was a member of the St. Ann Club where she loved bringing entertainment to the membership."
Born in the Bronx and raised in Yonkers, N.Y., Raimondi worked as an Administrative Assistant in the Tax Department at R.T. Vanderbilt Holding Company in East Norwalk, according to her obituary.
"Some of her passions included working both back of house as a stage manager as well as on stage in local theater companies such as CONNECTICUT PLAYMAKERS, Curtain Call Wilton Playgroup among others," the obituary states. "She did this with her traditional joyful nature (cast in the role of the matchmaker in Crossing Delancy in 2010, Caryn wrote 'I get to play a Jewish matchmaker in Crossing Delancey – Hmm think a Jew from the Bronx can play a Jew from the Lower East Side?????') – and of course she did a great job."
The obituary states, "The sudden loss of Caryn has sent shockwaves through every life she touched. She will be sorely missed as a beloved family member, co-worker and friend. In 2011 she shared the following thought which is so very meaningful right now – 'We need to treasure our time here on earth and make the most of every moment – you just never know when things can change.' Things have changed with Caryn's passing but we all know she would want her family and friends to embrace life fully, as she did."