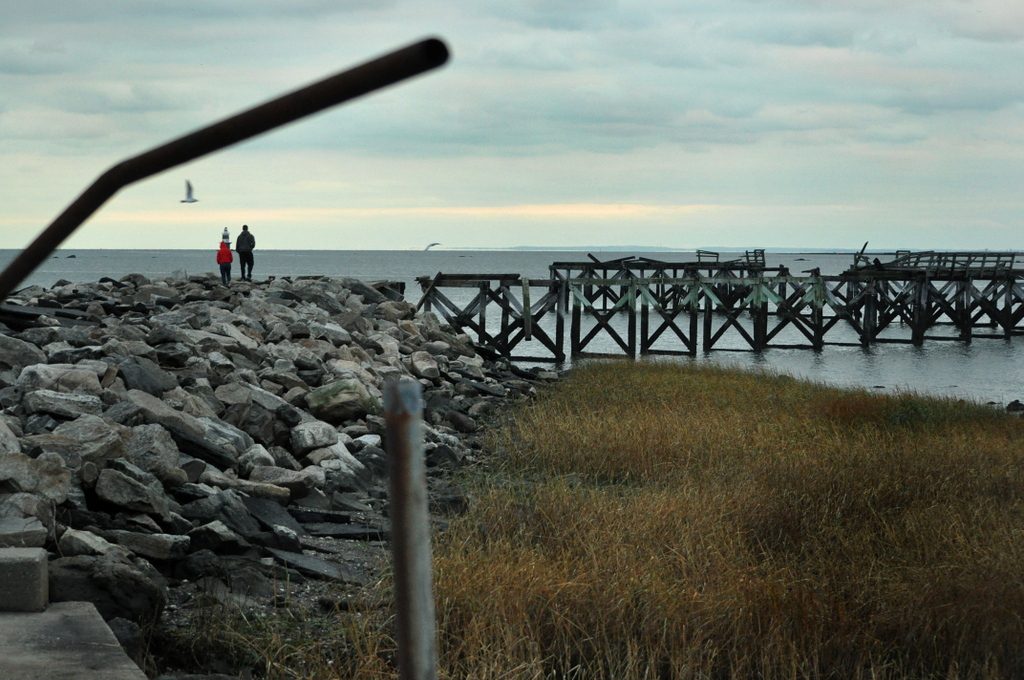 NORWALK, Conn. – Calf Pasture Beach was a great place to fly a kite the evening before Hurricane Sandy blasted in – although only one couple braved the blowing sand to try it.
"It's like someone added 500 horsepower to this thing," Xandy Richards said as his Jazz kite buzzed in the sky briefly, circling aggressively overhead, buzzing as the wind rippled its orange fabric-covered wings.
Not surprisingly, the high horsepower that Sandy brought the next day blasted the beach pretty good. The mayor said Thursday that the damage will cost the city millions, according to published reports.
The city has closed the park but anyone can walk past the police tape. I was out there with four or five other people Wednesday evening. Luigi Dimeglio, a lifelong Norwalker, took a few photographs and said, "It's bad, but it could have been worse," referring to news reports that the hurricane sped up unexpectedly. He said it had made landfall ahead of the high tide so the surge wasn't as bad as it could be.
Still, the water went far enough to move the beach's gatehouse.
Here for your perusal, are photos of the beach. The pier has become a skeleton of its former self – which might be a good thing, as we all know it needed rebuilding from its Irene damage. Beyond that, it's not hard to see where the money needs to be spent.
The new palm trees weathered the storm. At least one bush got pulled out of its bed, but it looks like it will be easy to replant.