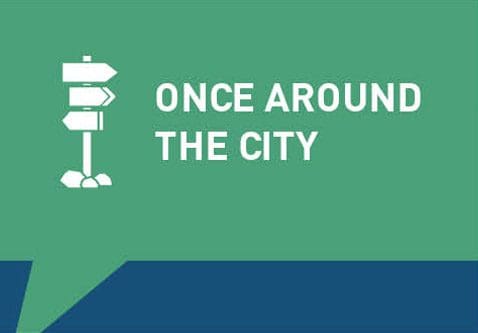 NORWALK, Conn. — Some Norwalk announcements for you:
National Safe Boating Week
Women of Distinction Awards
Veterans for Peace's sailing ship coming to town
NPD gives safe boating tips
Ahoy boaters! It's National Safe Boating Week. Here are important safety guidelines courtesy of Norwalk Police Department's Marine Unit:
Wear a life vest and have enough readily accessible vests for everyone on board.
Don't exceed your boat's capacity.
Have a throwable floatation device such as a life vest.
Have at least one fire extinguisher on board. Bigger crafts need additional ones, per Coast Guard requirements.
Clearly display your registration numbers. Sticker your canoes and kayaks with your name and phone number. Stickers can be picked up from the Marine Unit, located at 100 Water Street.
Flares and sound signal devices are required.
Have a handheld VHF radio, or one installed on the boat.
Follow emergency protocol by first calling 911, then following up with a VHF radio call on channel 16.
Avoid drinking alcohol. DUI laws are the same for boaters as they are for motorists.
Know the upcoming Walk Bridge Project's channel closures and barge locations.
Check the required list of items for the length of your boat, said to be at the USCG Website.
You can turn in expired flares to the Marine Unit, at no cost, from Saturday May 20 until Wednesday May 31.
Norwalk's Baanante among honorees
YWCA Darien/Norwalk will present its 2023 Women of Distinction Awards on Friday June 2, 11:30 a.m. at Shorehaven Golf Club, located at 14 Canfield Ave., Norwalk. The honorees are Kesti Aysseh, Sharon Baanante, Susan Doelp, Armel Jacobs, Holly Jespersen, and Diane Urban, plus Young Woman of Distinction Julia Erdlen.
"These women were selected for their outstanding community leadership, contribution and focus on issues related to strengthening the Darien and Norwalk communities and supporting the YWCA's mission or empowering women and eliminating racism," a news release said. "Each has made a difference in our community with their significant and unique contributions."
Following an afternoon roundtable discussion of the honorees' accomplishments, the focus will shift to the fall startup of the YWCA's Women's Economic Empowerment Initiative. The Initiative, a free eight week career readiness program aimed at unemployed and underemployed Norwalk-area women, will include workshops and individual mentoring on such topics as digital and financial literacy. It has succeeded at other YWCAs across the U.S.
Tickets for the June 2 event cost $150 per person or $1,500 per table. Get them at www.ywcadn.org. Email questions and sponsorship inquiries to YWCA Darien/Norwalk CEO Jaimie Perri at [email protected], or call (203) 655-2535.
'Golden Rule'
During Memorial Day week, Norwalk will host Veterans for Peace's sailing ship "Golden Rule" as it cruises along the East Coast promoting abolition of nuclear weapons and an end to all war. Veterans for Peace will march in the City's Memorial Day Parade which starts at Veterans Park, 42 Seaview Avenue on Monday May 29 at 10 a.m. According to a news release, the group will assemble towards the rear of the procession.
Here are attendant Golden Rule/Norwalk events:
Pool party, Monday May 29, from 1 until 4 p.m. at Amazing Norwalk Pool. You'll be given the Pool's address when you email your RSVP with "Party RSVP" in the subject line to

[email protected]

. Admission costs $20 in advance via a donation to Veterans for Peace at Donate (paypal.com), or $40 at the door. All proceeds benefit the Golden Rule's journey.
Golden Rule Official Welcome, Tuesday May 30 from 5:30 until 6 p.m. dockside at Veterans Park Marina (or at Eco Evolution,135 Washington Street, Sono if it's raining). Mayor Rilling will issue a welcome proclamation.
Golden Rule crew meet and greet, Tuesday May 30 from 6 until 7 p.m. at Eco Evolution,135 Washington Street, Sono.
Panel Discussion of efforts to prevent nuclear war and ecological disaster, with retired Greenpeace Captain Peter Wilcox. Wednesday May 31 from 5:30 until 7 p.m. at Norwalk Historical Society, 2 East Wall Street.
Golden Rule crew meet and greet with a food truck, Wednesday May 31 from 7 until 9 p.m. at Spacecat Brewery, 57 Chestnut Street, Sono.
Flotilla escort for Golden Rule as it leaves Norwalk. Boat owners wanting to take part should text Diane at (917) 312-4601