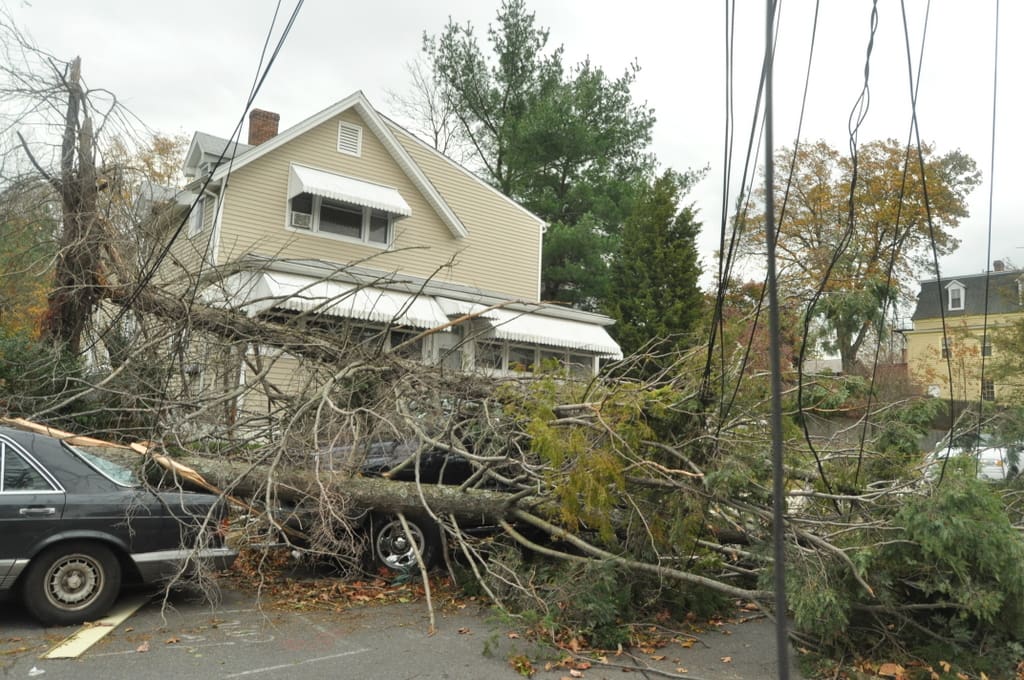 NORWALK, Conn. – How is South Norwalk in the wake of Hurricane Sandy? A quick tour late Wednesday afternoon turned up some answers.
Harbor View, a private Sound-side community at the end of Woodward Avenue, appears to be a disaster area. A resident stood at entrance asking anyone who wanted to go in what their business was. She declined to let this reporter in and asked for privacy.
There is a tree blocking Lexington Avenue. It smashed the rear window of a parked car when it fell in the area of 80 Lexington Avenue. At least one other parked car is damaged.
Rumor has it that the first floors of Mack Street homes belonging to the South Norwalk Boat Club were flooded during the storm surge. Haven't confirmed that but many items were being put out by the side of the road for the city to pick up, including mattresses, furniture and what appeared to be kitchen cabinets.
About 1,000 people are in the dark because of a fallen tree on Ely Avenue near Roodner Court.
Yost Street is hard hit. The road is closed. Yankee Gas workers were there.
Do you have more information? Share it with others by leaving a comment below, please.