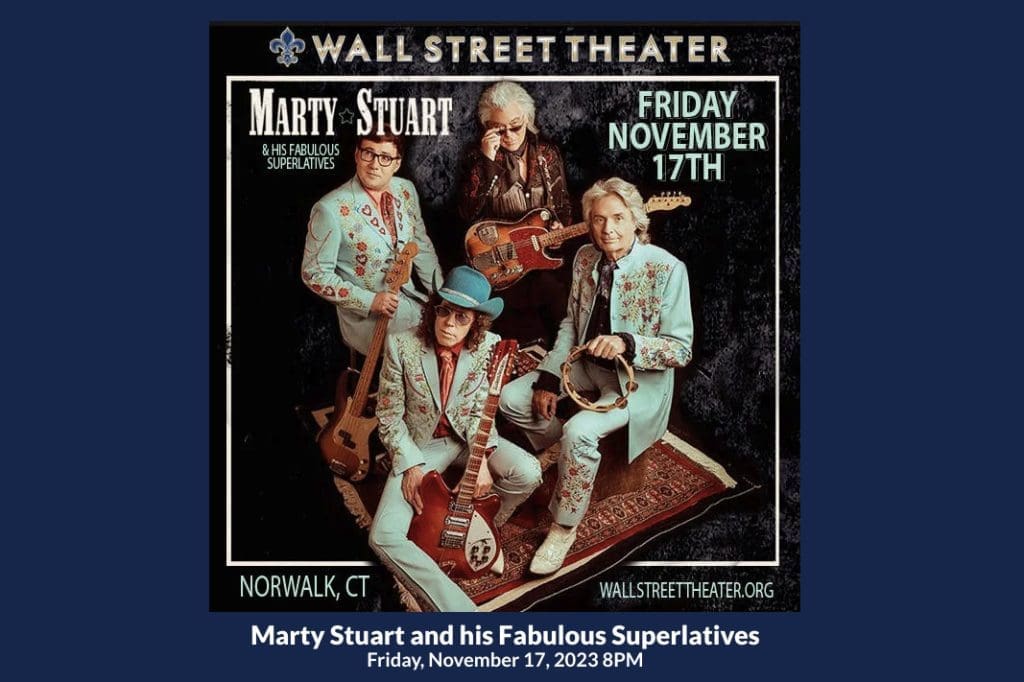 The Wall Street Theater and Patriot Bank have negotiated a settlement in the foreclosure action filed against the nonprofit entertainment venue in July.
Under the settlement agreement filed in court last week, The Wall Street Theater can avoid being evicted by paying the bank $3.1 million, the agreed upon value of its real estate, although the debt is said to be nearly $9 million. The deadline for payment is Dec. 15 but the theater can get an extension of that deadline to Feb. 28 if it proves that $108,145 in sewer and property taxes have been paid to the City.
The Wall Street Theater has admitted fault, as part of the settlement.
Patriot's July foreclosure filing came after Wall Street sued the bank in June, alleging that Patriot purposefully made loans to the theater knowing they couldn't be repaid. Patriot refinanced a $3 million loan to make it $8.8 million, according to Wall Street, which alleged Patriot made false statements in "intentional" and "negligent" misrepresentations.
Wall Street also alleged that Patriot never sought nor received State approval for the "secreted" financial modifications to their agreement.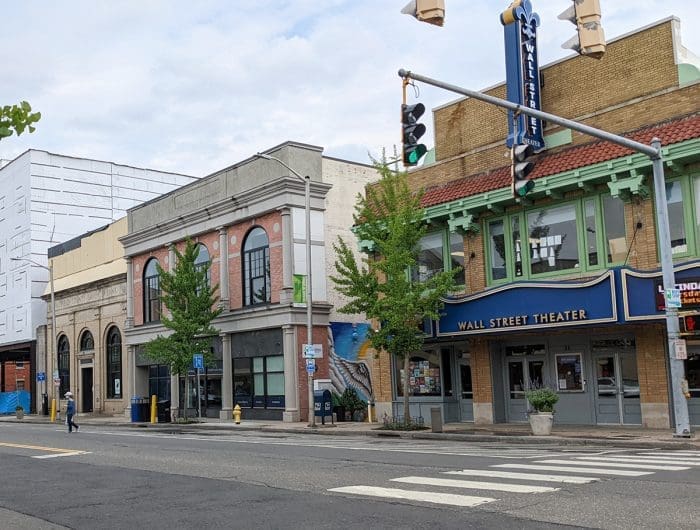 A Nov. 6 legal filing shows that Wall Street's lawsuit against Patriot is being withdrawn. The legal document regarding the foreclosure settlement was filed the same day.
Simultaneously, the theater is promoting a GoFundMe campaign to raise $25,000 for operating expenses. Wall Street Theater Company President Suzanne Cahill said the GoFundMe campaign is not related to the foreclosure action.
State and Federal tax credits supported the renovation of the former Globe Theater into The Wall Street Theater, which opened in 2017. A $1.7 million HUD (U.S. Department of Housing and Urban Development) Section 108 loan to the theater was held up by the Common Council in 2017 due to liens on the property, then-Planning Committee Chairman John Kydes (D-District C) said. The theater was going through a Chapter 11 bankruptcy over a dispute with a contractor and emerged from bankruptcy in January 2019 "after successfully implementing its plan of reorganization," according to Westfair Business Journal.
The Wall Street Theater had made offers of $2.9 million and $3.5 million to settle the loan dispute before the foreclosure action was filed, according to its lawsuit against Patriot.
Attorney Brian Wheeler of Robinson & Cole, representing Patriot Bank, did not respond to an email asking about the settlement.
Cahill, theater President, said the theater has a recapitalization plan.
"We are working with financial partners, including other community banks and nonprofit organizations, and also some of our neighbors on Wall Street, to get back on track, and to move forward," she said.
The theater has shows booked through next year and event holds for 2025, Cahill said. "Our goal has always been from the beginning to redevelop the theater and preserve it," and countless volunteer hours have been invested. "I'm happy now that we've come to an agreement with Patriot Bank for us to be able to go our separate ways and be healthy together."
The $108,145 in sewer and property taxes, described in legal documents as an encumbrance on the lien, stem from a property tax dispute, she said.
The Wall Street Theater has appealed its tax bill, contending that as a nonprofit its property should be nontaxable, legal documents show. The City denies that.
Most Connecticut communities recognize that nonprofits should be exempt from property taxes but in Norwalk, nonprofits have to file an appeal, Cahill said. WST's lawyers are discussing the situation with the City's Corporation Counsel office in hopes that the City will "alleviate the burden" from the theater so it can move forward.
"The Wall Street Theatre currently has a tax appeal pending in the superior court regarding the assessment of the property on the 2022 Grand List," Norwalk Director of Communications Michelle Woods Matthews said in an email. "That case is in the initial stages of the process and it will be processed in the same manner as any other property tax assessment appeal case. The City does not plan to take any action that will alleviate the Theatre's current outstanding taxes."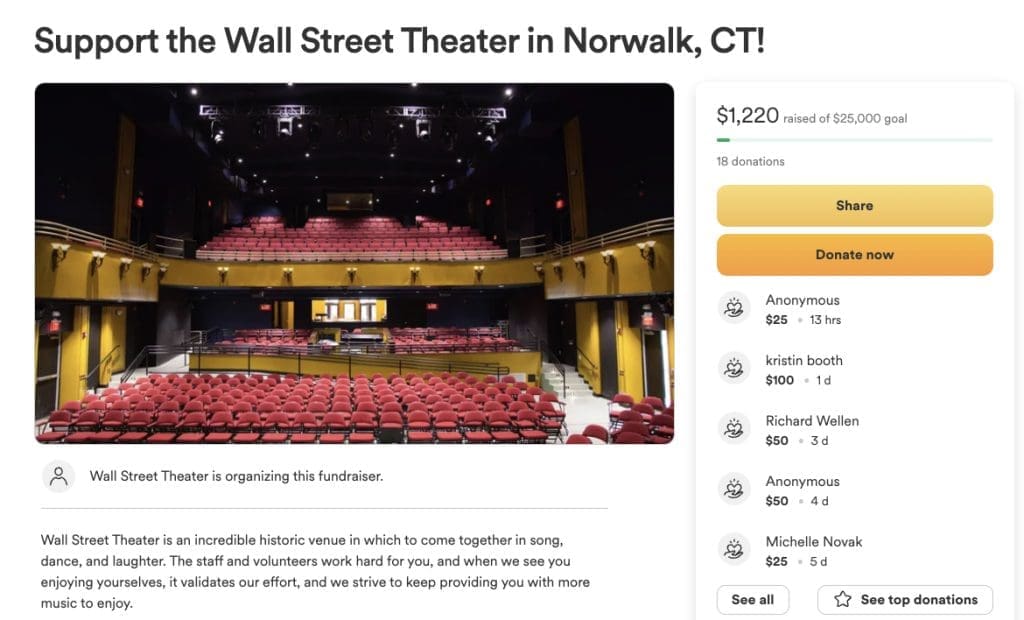 The theater's GoFundMe page had raised $1,220 of its $25,000 goal as of 1 a.m. Thursday.
"Right now, we have operational expenses beyond our working budget, and any way we slice it, we are coming up short," Cahill states on the GoFundMe page. "Stage light bulbs need replacing, the HVAC system needs service, and utility costs have skyrocketed."

"Our electric bill is through the roof," Cahill explained to NancyOnNorwalk. Operating expenses have exceeded budgetary projections and "we're coming up to the end of the year, it's gonna be a cold winter."
The Wall Street Theater provides a venue for other area nonprofits at reduced cost, she said.
"We bring in 100,000 people a year," Cahill said. "I'm very confident that we're going to be able to be successful for the community, and we'll all move forward together. I'm really looking forward to the revitalization of the whole Wall Street corridor, and I think having the theater there is an integral part of that. If we all work together as a community, with our organization's help furthering the arts there, it's going to be it's going to be a new day for Norwalk."
Reminder:
NancyOnNorwalk requires full names from commenters.
For more information, go here.