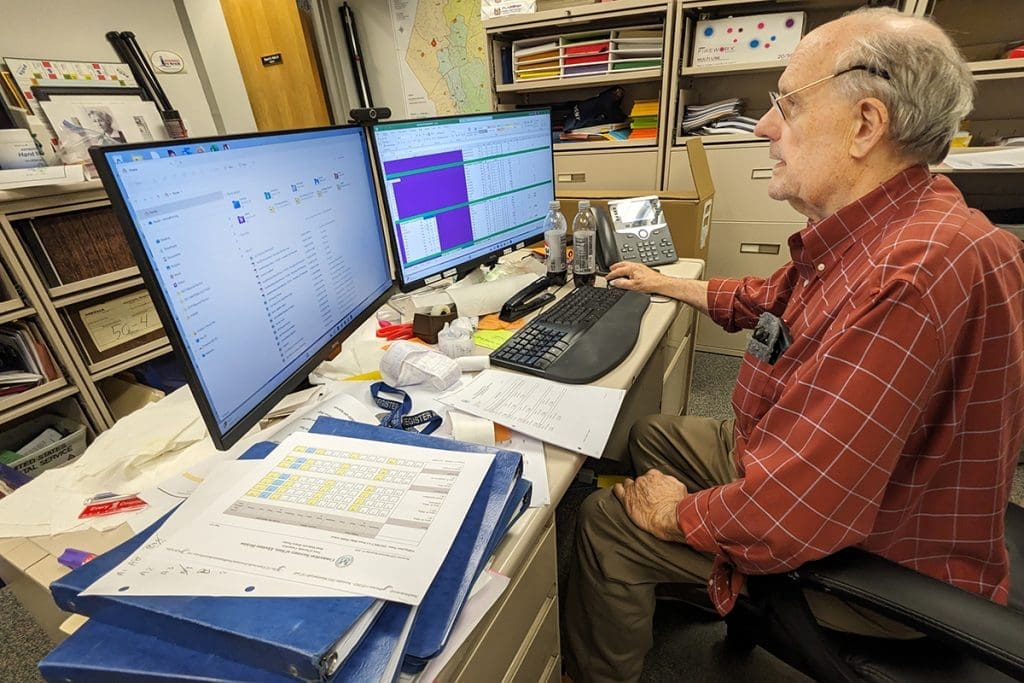 Antiquated software and printers factored into the time needed to produce results from last week's election, Democratic Registrar Stuart Wells said.
He has not commented on complaints of problems at the polls.
Polling issues?
Former Democratic Town Committee Chairwoman Eloisa Melendez said she hadn't heard of problems at the polls but Republican Town Committee Chairman Fred Wilms and Lisa Brinton, Independent Party Norwalk Town Committee Chairwoman, indicated otherwise.
Wilms said he'd heard of machine problems at West Rocks and Ponus, where District D voters cast ballots. Brinton said she'd gotten feedback from a District C poll worker about problems.
"I heard about the machine problems in D, but the issues in C were personnel 'competency' and 'quality control' ballot issues," Brinton wrote. "Nothing nefarious – but sloppy – like accidentally putting two ballots in a folder or not always manning the ballot clerk hand out table & people taking ballots on their own. This particular poll worker said there were 'holes' in the system."
Neither Republican Registrar Brian Smith nor Wells replied to a Friday email giving them a chance to respond to the complaints. On Monday, Smith said they'd had Friday off due to the holiday and he'd look into it. No one contacted them Tuesday with complaints, he said.
Updated, 1:11 p.m.: More information.
Soon-to-be-replaced software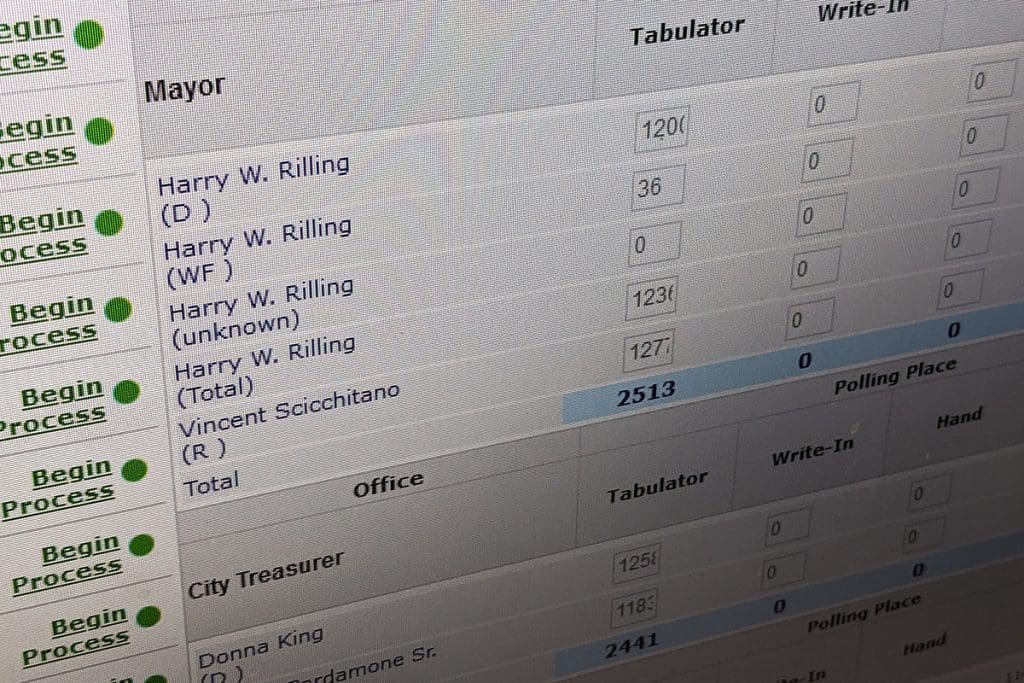 Wells, speaking to NancyOnNorwalk before the polling complaint issue arose, said getting results off a District D tabulator was difficult because it was "melting down."
Historically, registrars have produced tentative election results hours after polling, even though they'd begun work at 6 a.m. Election Day. In 2021, Wells sent numbers at 11:08 p.m., cautioning that they hadn't been double checked and did not include election day registration results and hand counts.
This year, the results were available Wednesday afternoon.
Wells said the 10-year-old State election software was designed to produce pretty results, not to make entering information efficient or easy and not designed to doublecheck results.
It might work great for smaller communities, but the entry field only shows 3.5 digits and Norwalk has four in many of the entries. So, a registrar can't see the entire number and sometimes doesn't catch a mistake until it's printed out.
The information must be entered by hand, a tedious process, and sometimes the data drops out mysteriously.
Fortunately, the current administration is replacing the software, he said.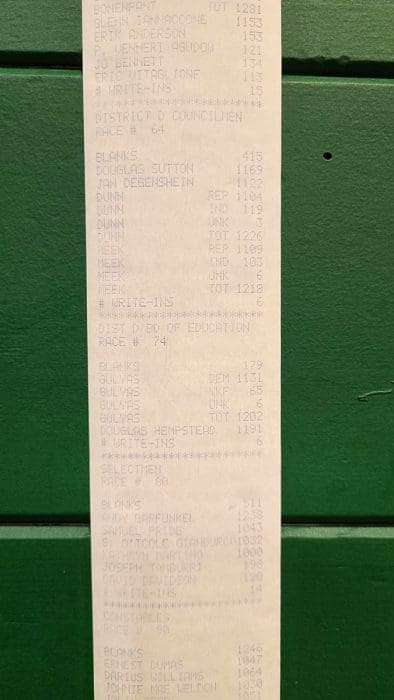 But the printers that produce the result tapes at polling places are "old Epson style line printers," meaning they produce one dotty line at a time, very slowly. You could get the numbers electronically if there were optical characters and it would be protected from the Internet. But to get the information electronically, you'd have to use a 1200 baud modem, which were common in the 1980s.
People suggest that the information go on a flash drive, according to Wells. That would be nice if there were a slot to insert a flash drive into, he said.
Then there's the problem of more information to sort through.
"Everybody runs cross endorsed now, instead of a number for them and a number for their opponent, I get four numbers for each," he said.
Election Day Registration produces information that didn't used to be an issue; there are more tapes to slowly print and review.
Next year, Connecticut has mandated 14 days of early voting for the Presidential election, he said.
"The last early voting day is Sunday, two days before the election," Wells said. "There's going to be 1,000 people voting early that last Sunday. That has to get in the system; I don't see a time to do it other than to come in Sunday night and work till midnight.
"Nobody wants to think about how it actually accomplish these wonderful ideas. Then they want the results immediately. What's worse is they get suspicious when we don't give it to them immediately. Just let me get it off electronically, I'd get it to you right away."