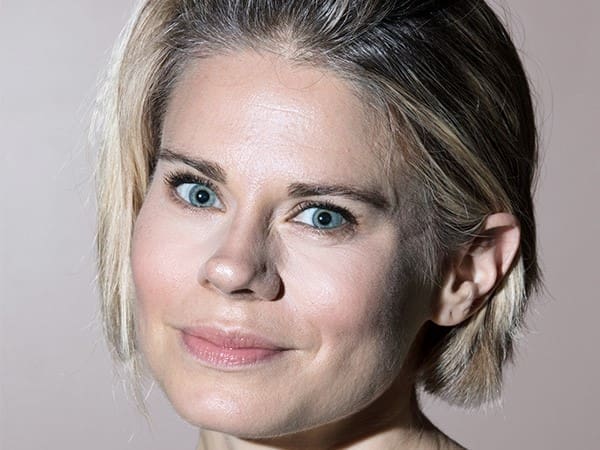 Celia Keenan-Bolger portrays a rebellious teenage girl's single mother seeking religious validation in a "Script in Hand" playreading of Kate Fodor's 100 Saints You Should Know, directed by Maria Dizzia at Westport Country Playhouse on Monday Sept. 18, at 7 p.m.
Broadway star Keenan-Bolger's portrayal of Scout in To Kill a Mockingbird won the Tony Award for Featured Actress in a Play, a Drama Desk Award, and an Outer Circle Critics Award. She was Tony-nominated for The Glass Menagerie, Peter and the Starcatcher, and The 25th Annual Putnam County Spelling Bee.
Dizzia, who directed the off-Broadway play Hurricane Party, currently appears in Paramount+'s series "School Spirits," and will soon be seen in indy film We Strangers and Disney+ series "Agatha: Coven of Chaos." Past credits include roles in Macbeth, What the Constitution Means to Me, Belleville (2013 Drama Desk nomination), Uncle Vanya, In the Next Room (2010 Tony Award nomination), and Eurydice. She said "I'm thrilled to be bringing this play I love to the Playhouse. I've appreciated Kate Fodor's work for so long as an audience member; I could not be more excited to dive into it as a director."
Fodor's plays have been produced by Playwrights Horizons, Primary Stages, Epic Theatre Ensemble, San Jose Repertory Theatre, London's Courtyard Theatre, and Chicago's TimeLine Theatre Company. Her play Hannah and Martin won the Kennedy Center's Roger L. Stevens Award, a Joseph Jefferson Citation, and an After Dark Award. 100 Saints You Should Know won the National Theatre Conference's Stavis Award. Fodor is a resident playwright at New Dramatists and a fellow at The Playwrights Center.
Incoming Playhouse artistic director and "Script in Hand" curator Mark Shanahan said, "When Celia Keenan-Bolger told me she wanted to take to the Playhouse stage to act in 100 Saints You Should Know for a Script In Hand evening, I jumped at the chance. Along with a stunning cast and the expert hand of the great Maria Dizzia as director, Kate Fodor's play will move our audience deeply, digging into issues of identity, hope, faith, loss, and the discovery of a shared, though tenuous, common ground between two lost souls and those who surround them."
Further details and tickets are at https://www.westportplayhouse.org/show/script-in-hand-september/.
Westport Country Playhouse is a 501(c)(3) nonprofit organization. The box office phone is (203) 227-4177.